Features high stately ceilings, a magnificent fireplace that is set off by tall Corinthian columns featuring ornate ram's head capitals. A year round Christmas tree decorated with roses, cherubs and bows takes it's place in one corner while an exquisite staircase showcasing antique family photographs leads the way to the guest rooms in the other corner. The entire room is decorated with antiques.
There is high speed wireless internet access throughout the inn.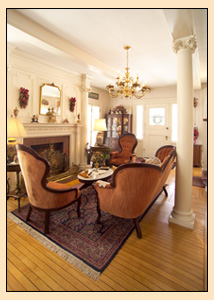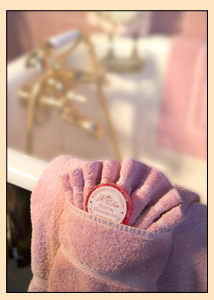 Is a wonderful setting for breakfasts. The dining room is richly appointed with Victorian decor. The decorations feature a strauss crystal chandelier, a fireplace, a grandfather clock, and glass-leaded china cabinets.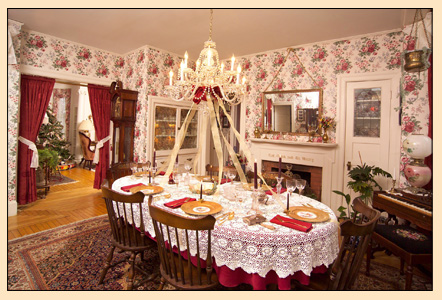 Penrose Bed and Breakfast Inn showcases a turn-of-the-century pump organ, a hand painted mural of our four grandchildren as angels on the ceiling, a Victorian doll house, antiques and a fireplace inscribed in gold lettering "When a Child is Born, The Angels Sing".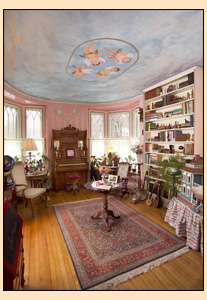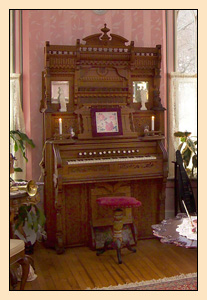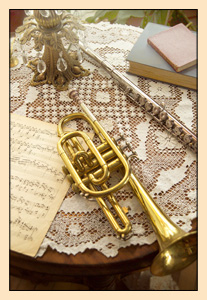 Enjoy Breakfast on the gazebo porch, stroll through the Fountain Garden, play croquet, lay on the hammock, swim in the pool, or just relax with a good book on the comfortable front porch. Penrose Inn offers relaxation as well as an inviting array of things to do.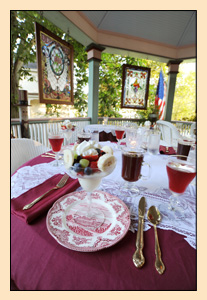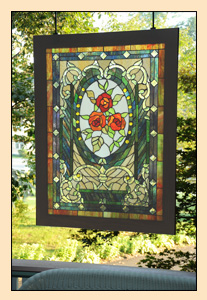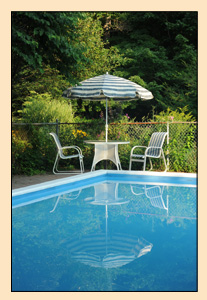 Directions to Penrose ~ Penrose B&B Inn Site Map ~ Bed & Breakfast Credentials