Named after the "lady of the house", The Eleanor Purrington Room is set off by large, ornate windows featuring a bay window with a window seat. It is decorated in the Victorian theme with many antiques. The queen size bed is covered by an Amish quilt. The room measures 24' x 12' and includes an ornamental fireplace and a giant old Christmas cactus located in the same spot that, Eleanor Purrington once had hers.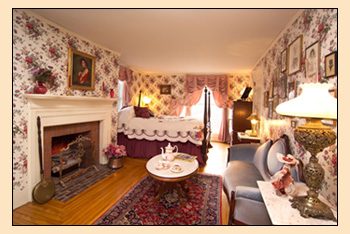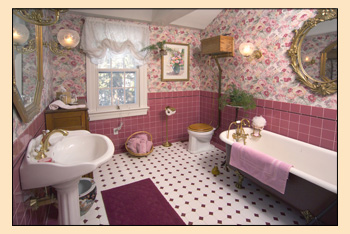 Is located in the front tower. This room features an ornate crystal chandelier found in Jerome, a copper mining town in Arizona. The Victorian theme in this room revolves around the bride and weddings. Bridal gowns, toasting goblets, wedding albums, and an Amish wedding quilt on the queen size bed. The room measures 17' x 13' and has many beautiful antiques throughout.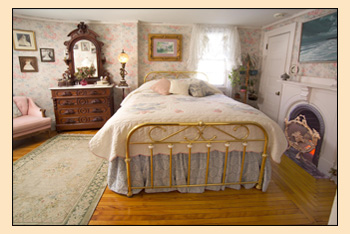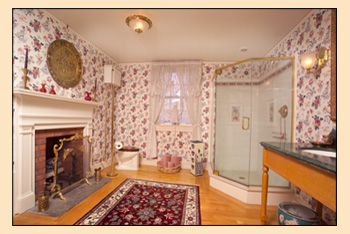 Is just that, an exciting array of pink and lavender mixed with antiques and items fitting for a true lady of Victorian times. The bed is queen-size and has an Amish quilt. The room measures 17' x 14'. The bath for this room speaks of Victorian times with a brass clawfoot bathtub, as well as a separate shower stall, tank top toilet, tile floor and antiques.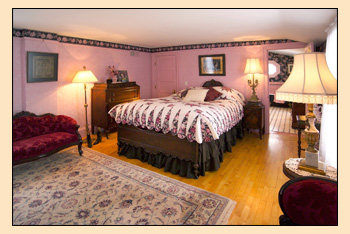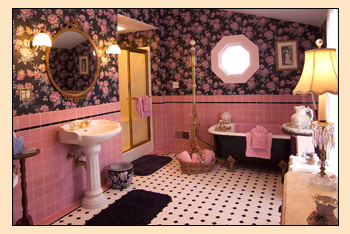 Directions to Penrose ~ Penrose B&B Inn Site Map ~ Bed & Breakfast Credentials